their DSRL parody
, Jed and Justin tackle the infamous viral phenomenon known as
"All Your Base Are Belong to Us."
With the word 'base' in there, a baseball-related parody was inevitable, wasn't it?
I just have my doubts that this is the one they were looking for.
Players and Prospects Appearing in this Show:

Once again, Jed and Justin are our leads. The role of the operator (who gets the lovely line "Somebody set up us the bomb!") is filled by
some unknown guy in Triple-A
Dusty Brown, as I'm trying to give him as much publicity as I can so that people know who he is (not that a huge amount of people read this blog, but every little bit counts...). We also get Jacoby Ellsbury, Todd Helton, Jonathan Papelbon and Matt Holliday (as well as Youk's hand and glove) in the World Series scenes, and Sam Fuld appears with Jed in the Arizona Fall League, where the two of them played for Mesa together. (As my margin notes say at that point, they were also teammates at Stanford.)
Warning: I drew a few people from memory (including Dusty Brown, whose entire speaking part was drawn in class), so they might not be all that accurate. (This was also the first time I tried my hand at drawing Helton, Holliday and Fuld, so they're probably iffy, too.)
I also made a slight change to the line "Take off every Zig," but I had to do that for context reasons. Otherwise, the dialogue is pretty much intact and straight from the bad translation of
Zero Wing
. The only problem with that is that no one seems to be able to keep a straight face in this thing...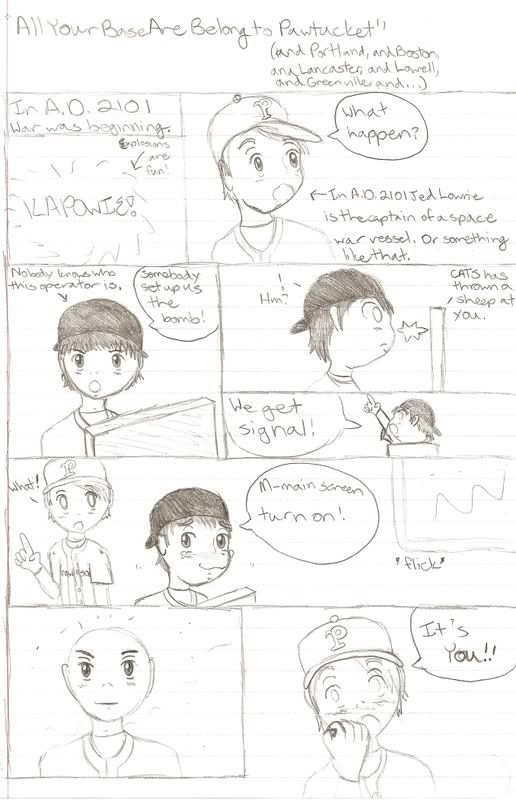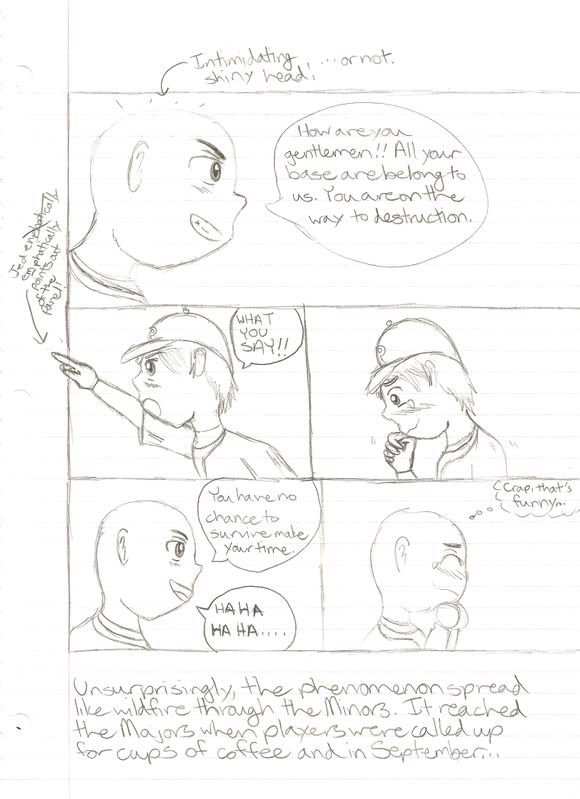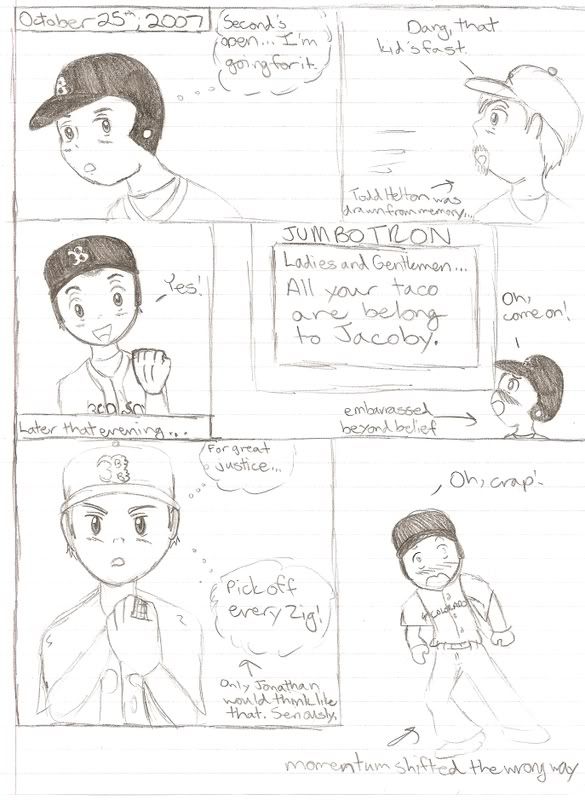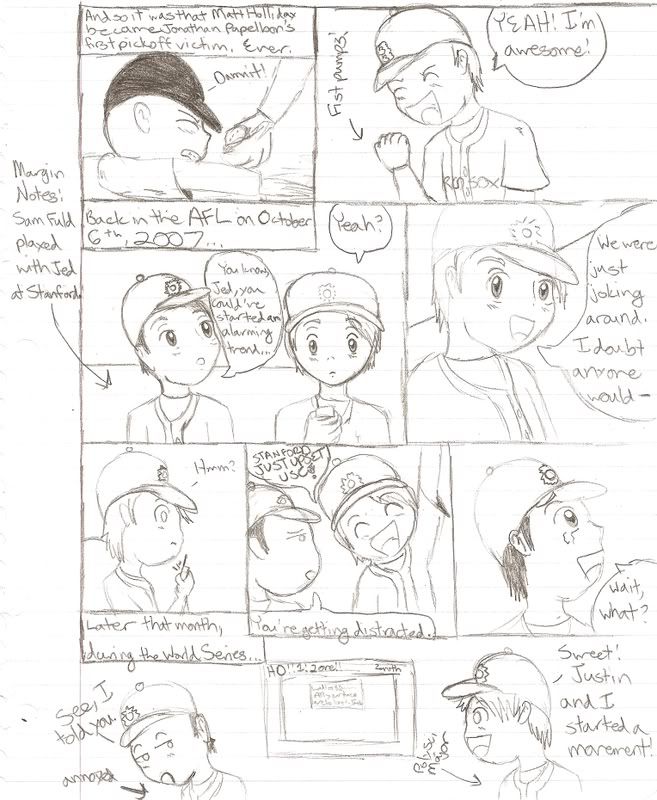 The next time the Sox have the bases loaded, I want somebody to tell the opposing pitcher that he "has no chance to survive make his time." (Dustin, I'm looking at you. You're enough of a trash talker to do it.)
I fear this is becoming a series. Uh-oh. (I seriously hope not - it's getting waaaay too stupid to become a series.)
Current Location:

The other place where I live

Current Mood:

artistic

Current Music:

The Laziest Men on Mars - Invasion of the Gabber Robots (AYB)
Tags:
Steph, The World's Nerdiest Sportswriter
Latest Month
January 2013
S
M
T
W
T
F
S
1
2
3
4
5
6
7
8
9
10
11
12
13
14
15
16
17
18
19
20
21
22
23
24
25
26
27
28
29
30
31